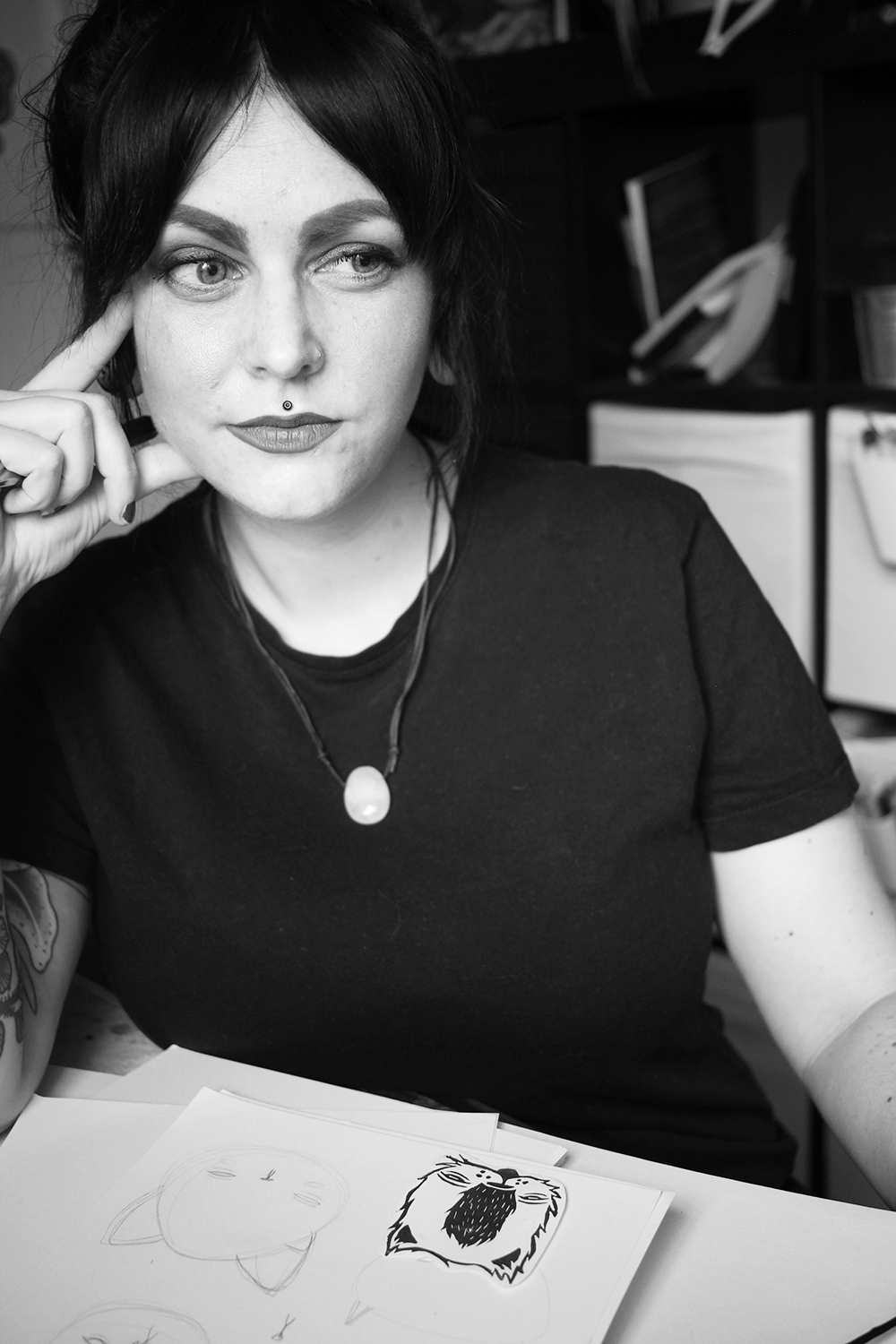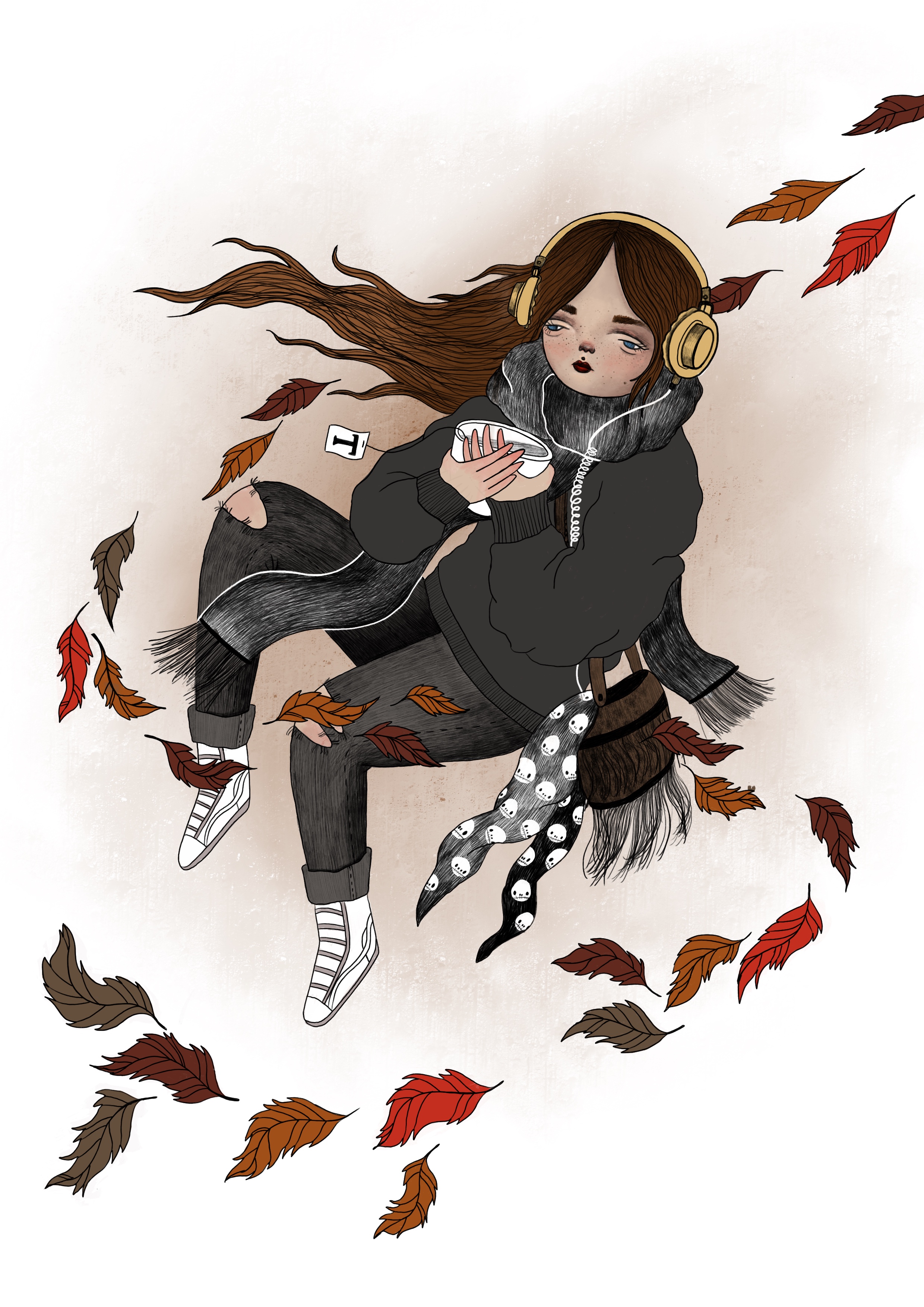 About Anja Sturm
I freelance illustrator who specializes in illustrating feelings. At might sound abstract, but: whether it sad, desperate, cute or hopeful – very good at communicating feelings through character illustration, that not only shows how the character feels, but also make beholder feel at way. I was born in Gaildorf near Schwäbisch Hall in Germany and am currently based in Nürnberg.
Preferded techniques
I used to mainly work with traditional techniques but as new hardware became available I have shifted to a pretty balanced workload between analogue and digital with the last few month. For works on paper prefer pencils and ink for contours and watercolor and markers for colors.
About my personal works
Most of my personal artworks with characters are somehow connected with each other. People I draw often look like feel sad, alone, frightened, hopeless or depressed. Are monsters draw that represent these personal monsters or demons that cause is chaos in persons mind, but are hugely abstract and individual to every person. I want to illustrate the personal battles because in world of hugely promotional and happy artwork, it important to not forget about the things and show people not alone with these kind of thoughts. Additionally to drawing, also use handmade felt creatures in past to spread this message.
I often include limited amount of landscape in artworks because I feel very comfortable in nature, it grounds me and brings me back to reality and puts things problems in perspective. My characters try to focus on the little things that can make them happy or just maybe less sad, for example a cup of tea, or a slice of pizza or just the beauty of nature in all of its facettes. So while is almost always the element of sadness, there's also often the element of something beautiful that has the potential to make people happy. In limited amount because want to focus, not just as background.
FAQ
Are there products with your artwork available to purchase?
Yes. You can buy prints of work on etsy and t-shirts and other products on society6.
Are you a trained professional?
Yes. I graduated from HfG Offenbach with a Diploma in communications design and studied under professors such as Mariola Brillowska and Eike König among others.
Do you have Social Media accounts?
Yes: Instagram, Facebook, Twitter
How much is a portrait / logo / painting / illustration / etc ?
That depends on the project. E-Mail me with details and I can tell you more.
Has your work been showcased in exhibitions ?
Yes, most notably at Germany's biggest Comic Con Erlangen Comic Salon and Switzerlands Fumetto